€99.90
Earn up to 850 Xsmokers Loyalty Points.
Dovpo Topside 90w Squonk Mod

The DOVPO Topside Squonk Mod is a collaboration between the Vapor Chronicles and DOVPO.
Powered by single 21700, 20700 battery or 18650 battery with an adaptor, it can fire up to 90W max output with switchable VW/TC/Bypass mode.
The Mod is also equipped with a 10ml large e-juice silicone bottle with easy top filling design, which can effectively prevent e-juice leaking.
Plus the 0.96 inch OLED screen and large fire button, it will be very convenient to operate the DOVPO Topside Squonk Mod.
Email σε φίλο
Description
Dovpo Topside 90w Squonk Mod
MORE INFO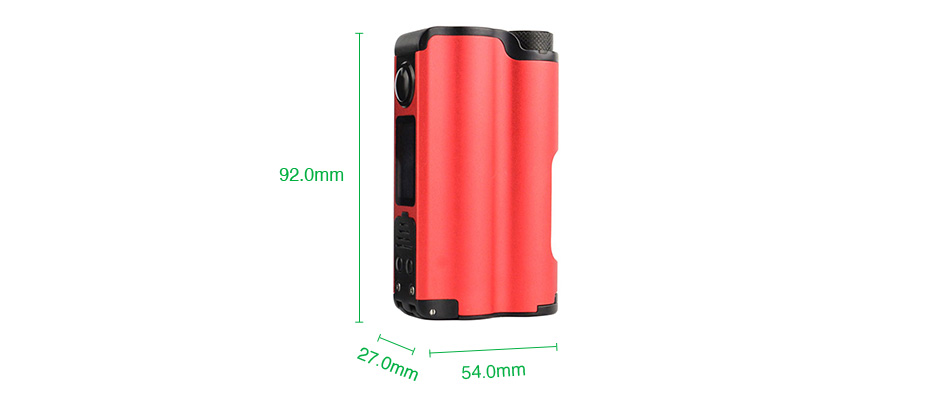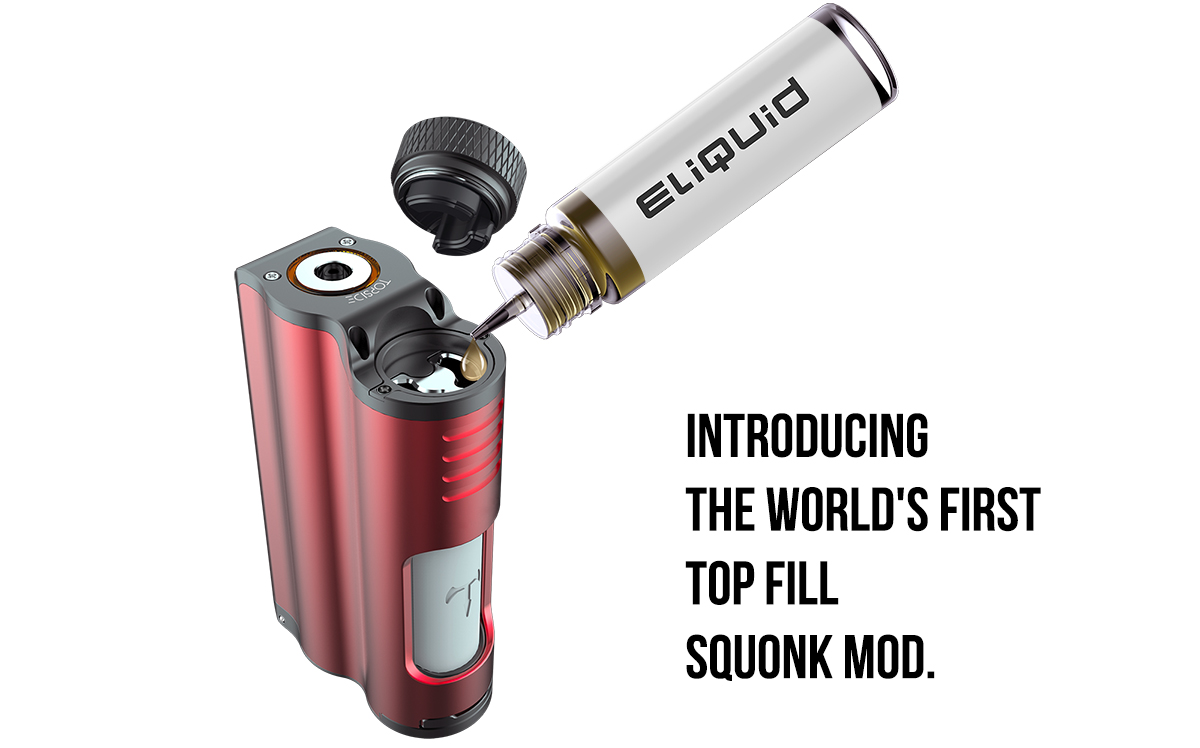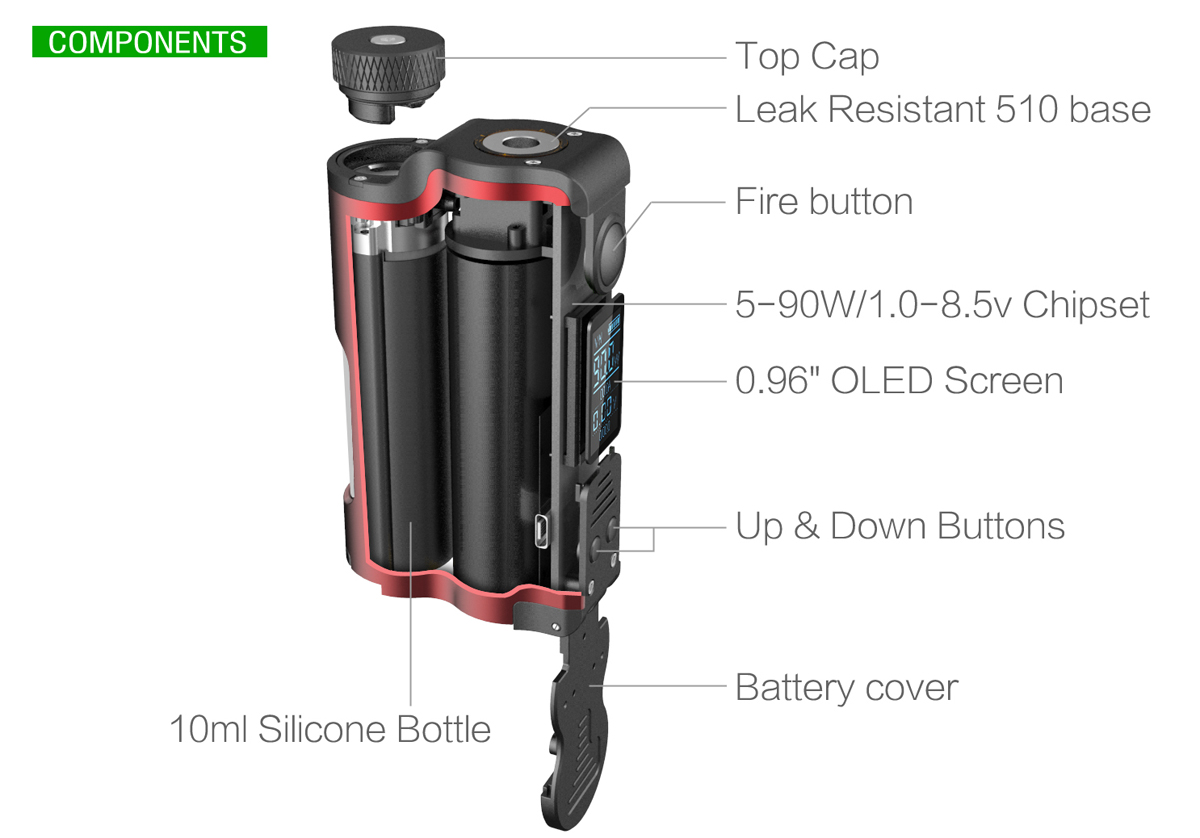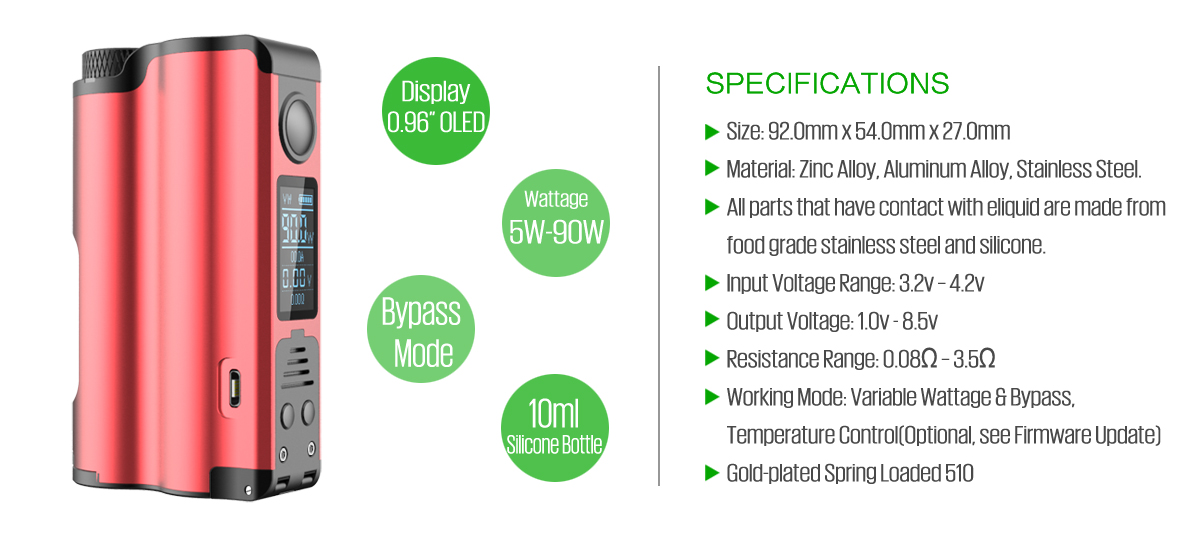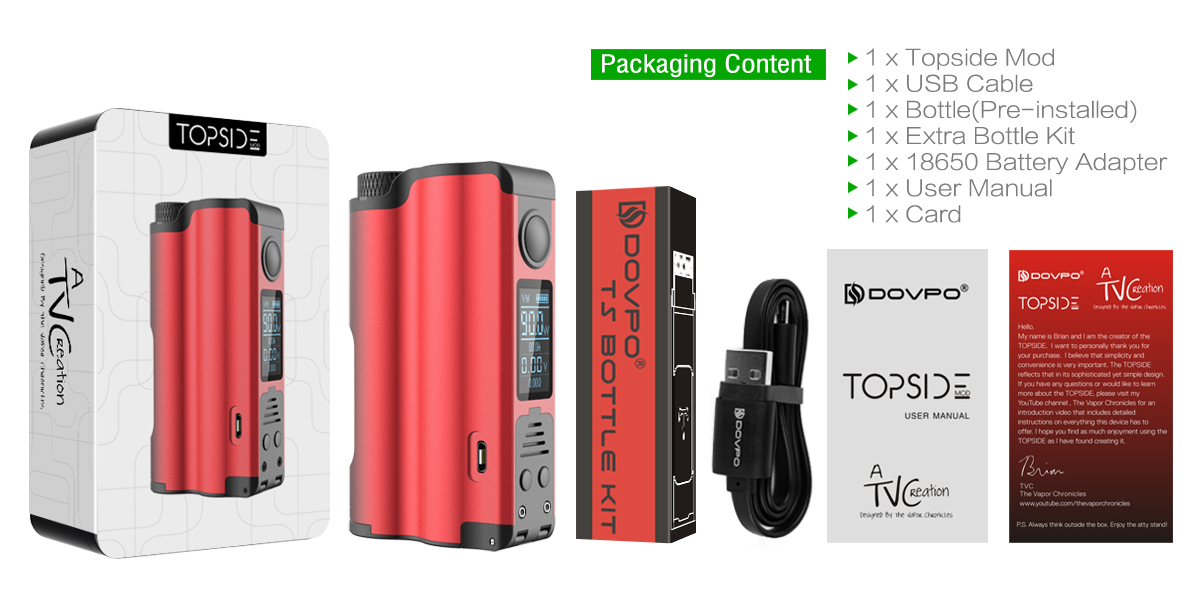 Topside by Dovpo
Dovpo, the chinese producer, has recently launched its latest electronical bottom feeder box: Topside. It's the first BF box with a top filling system!
A compact design
If we take all the properties of Topside by Dovpo into consideration, we can say that the box enjoys a pretty compact design (92mm x 54mm x 27mm). It offers a great grip for a better user experience.
The box is made of zinc alloy, aluminium alloy and SS for a classic but effective design. All the parts in contact with eliquids are made of food grade materials, offering good sanitary quality.
The USB port is on the side of the box, offering more space to the chipset on the front.
The box is available in different colors: Black, Grey, Silver.
An ingenious system
Topside by Dovpo distinguishes itself from the actual bottom feeder boxes thanks to its ingenious filling system. Indeed, no need to put out the bottle of the box to fill it. You just have to unlock the top cap and pour your juice into your bottle! Speaking of bottle, the box is equipped with a pre-installed 10ml silicone bottle. A second bottle is delivered with the box. Squonkers, you will definittely enjoy this box with high juice capacity!
Topside respects the current standards in terms of performances. It works with a single 21700 battery offering enough sel-sufficiency for a daily use. A 18650 adapter is included with the box for those who prefer something lighter.
The box is equipped with a chipset up to 90W, offering enough power to cloudchasers! Temp Control Mode is available to allow you regulating your vaping.
The team's opinion
Topside by Dovpo is a box with an easy use. Its top filling system avoids all the inconveniences that can come with an usual filling system: puting the bottle out of the box, filling it and putting it back into the box. Its compact size and performances make it a percet box for a daily use.
Topside by Dovpo is delivered with:
– USB cable x1
– Pre-installed 10ml silicone bottle x1
– Extra bottle kit x1
– 18650 adapter x1
– User manual x1
– Warranty card x1
Technical features of Topside by Dovpo :
– Electronical bottom feeder box
– Made in China by Dovpo
– Size: 92mm x 54mm x 27mm
– Materials: Zinc alloy, aluminium alloy, SS
– All parts in contact with eliquid are made of food grade stailess steel and silicone
– Top filling system
– Single 21700 or battery
– 18650 battery adapter included
– 0.96″ OLED display
– Input voltage range: 3.2V-4.2V
– Resistance range: 0.08ohm-3.5ohm
– Temp Control Mode
– Delivered with two 10ml silicone bottles
Additional information
| | |
| --- | --- |
| Επιλογή Χρώματος | Μαύρο, Ασημί |
Only logged in customers who have purchased this product may leave a review.
+

ΠΟΛΙΤΙΚΗ ΠΑΡΑΔΟΣΗΣ
Με όποιον τρόπο και να γίνει η πληρωμή, αναλαμβάνουμε να παραδώσουμε τα αγαθά ή να παράσχουμε τις υπηρεσίες μας εντός 2 εργάσιμων ημερών από την υποβολή της παραγγελίας αρκεί να γίνει πριν τις 16:45. Αφορά εργάσιμες ημέρες από Δευτέρα - Παρασκευή.
+

ΕΠΙΣΤΡΟΦΕΣ/ΑΛΛΑΓΕΣ
Σε περίπτωση επιστροφής προϊόντων τα έξοδα επιστροφής επιβαρύνουν τον αγοραστή των προϊόντων (πελάτη). Αν τα προϊόντα δεν μπορούν υπό κανονικές συνθήκες να επιστραφούν ταχυδρομικώς, τότε η δαπάνη επιστροφής καθορίζεται κατόπιν συνεννόησης με το κατάστημα.
+

ΠΟΛΙΤΙΚΗ ΧΡΕΩΣΕΩΝ
Για παραγγελίες από 45 ευρώ και πάνω τα μεταφορικά είναι δωρεάν και δεν επιβαρύνουν τον αγοραστή, εκτός των περιπτώσεων που αναφέρονται
εδώ
. Σε περίπτωση αντικαταβολής η παραγγελία επιβαρύνεται με 2.5 € Παραγγελίες μικρότερες των 45€ έχουν επιβάρυνση στα μεταφορικά 2.5 € για πακέτα έως 1 κιλό. Η παράδοση για Σάββατο έχει επιβάρυνση από την μεταφορική 3€.
+

ΠΟΛΙΤΙΚΗ ΑΚΥΡΩΣΗΣ
Εκτός του νόμου που δίνει το δικαίωμα επιστροφής προϊόντων (δικαίωμα υπαναχώρησης) στον αγοραστή εντός 14 ημερών, δεν ισχύουν άλλες προϋποθέσεις για την ακύρωση & επιστροφή μιας παραγγελίας.