Wotofo Kit Manik Pod 80w 4.5ml
€31.90
Units Sold: 1
Το κιτ Manik είναι το τελευταίο κιτ Wotofo pod. Συμπαγές, κομψό και ελαφρύ, θα ταιριάξει σε όλα τα γούστα, ειδικά αφού διαθέτει δερμάτινο κάλυμμα.
Λειτουργεί με μπαταρία 18650 (δεν περιλαμβάνεται) και έτσι προσφέρει υψηλή αυτονομία. Με τη σαφή, διαισθητική και προσαρμόσιμη οθόνη του, θα μπορείτε να ρυθμίσετε την ισχύ έως και 80W. Η λειτουργία Puff μετρά επίσης τον αριθμό των εισπνοών που έχουν ληφθεί.
Συνδέεται με το pod χωρητικότητας 4,5 ml που λειτουργεί με τις αντιστάσεις Wotofo D11, 13, 14 και 15 0.2ohm για την ενίσχυση της γεύσης των υγρών. Επίσης είναι συμβατό και με τις αντιστάσεις voopoo pnp.

Wotofo D15 0.2ohm Clapton Mesh Coil
Wotofo D14 0.2ohm Conical NexMesh Coil
Description
Wotofo Kit Manik Pod 80w 4.5ml
More info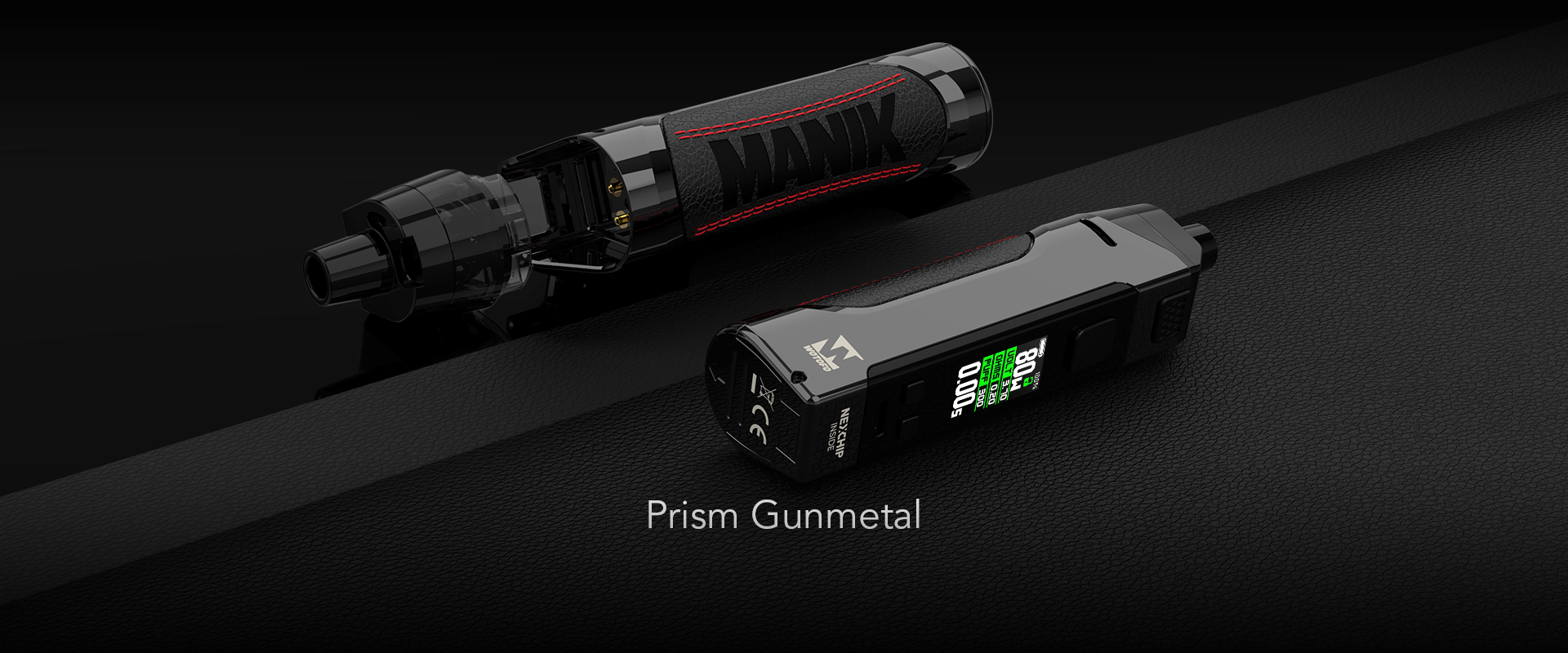 Wotofo arrives with its brand new pod kit: the Manik. The latter has dimensions of 126 x 33 x 27mm for a weight of 115g. Its small dimensions allow it to be easily transportable and can be stored in a pocket or a bag. Entirely made of zinc alloy, it is solid and pleasant to hold, especially since it is partly covered in imitation leather, which gives it an elegant look without any consideration.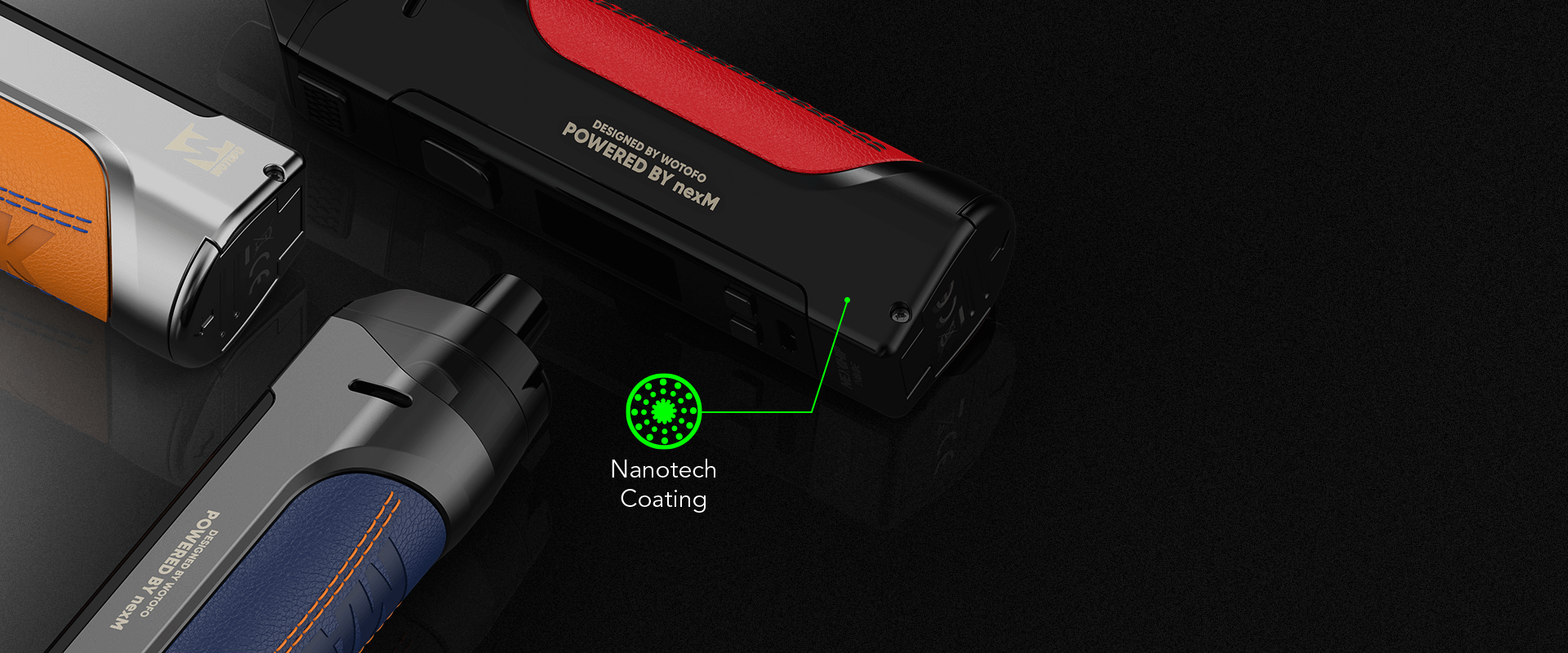 The Manik kit is also designed with an additional coating called Nanotech to ensure incredible durability. It provides complete protection against wear and corrosion. This protection also gives it an ultra-smooth surface that makes it easy to maintain.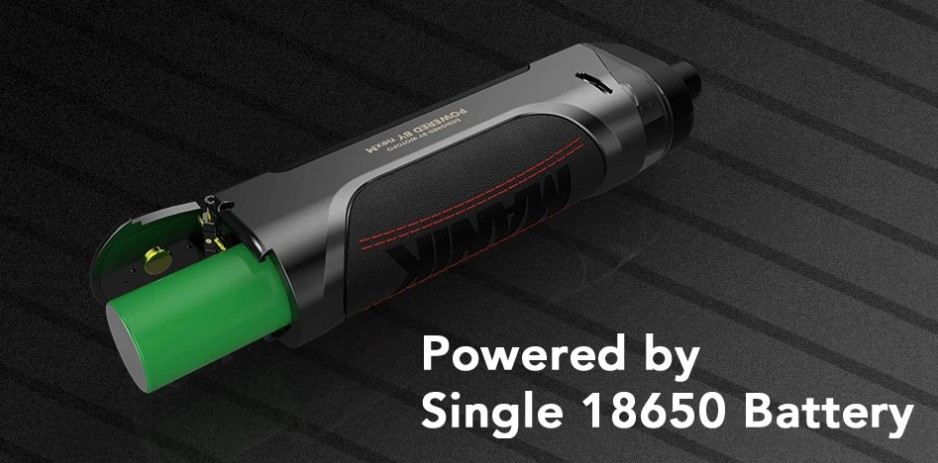 To operate, the Manik kit uses a 18650 size battery (not supplied). Thanks to it, it is able to offer an excellent autonomy to be able to vaporize during a whole day. To recharge it, Wotofo proposes to use a USB type-C cable but we advise you to use an independent charger to guarantee a longer life to your equipment.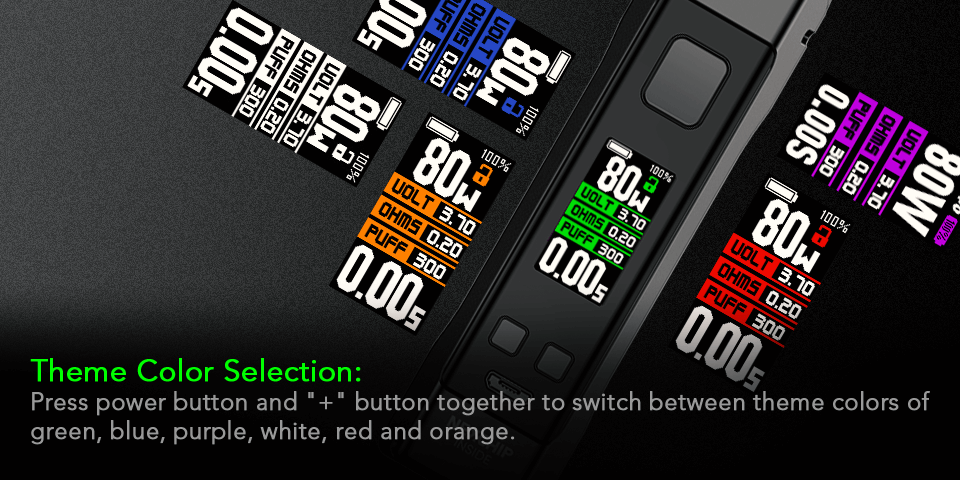 The Manik kit has a 0.96″ color TFT screen that can be customized. The vaporizer will be able to choose between six different colors to display all the information necessary for its operation, such as the selected power or the remaining battery level.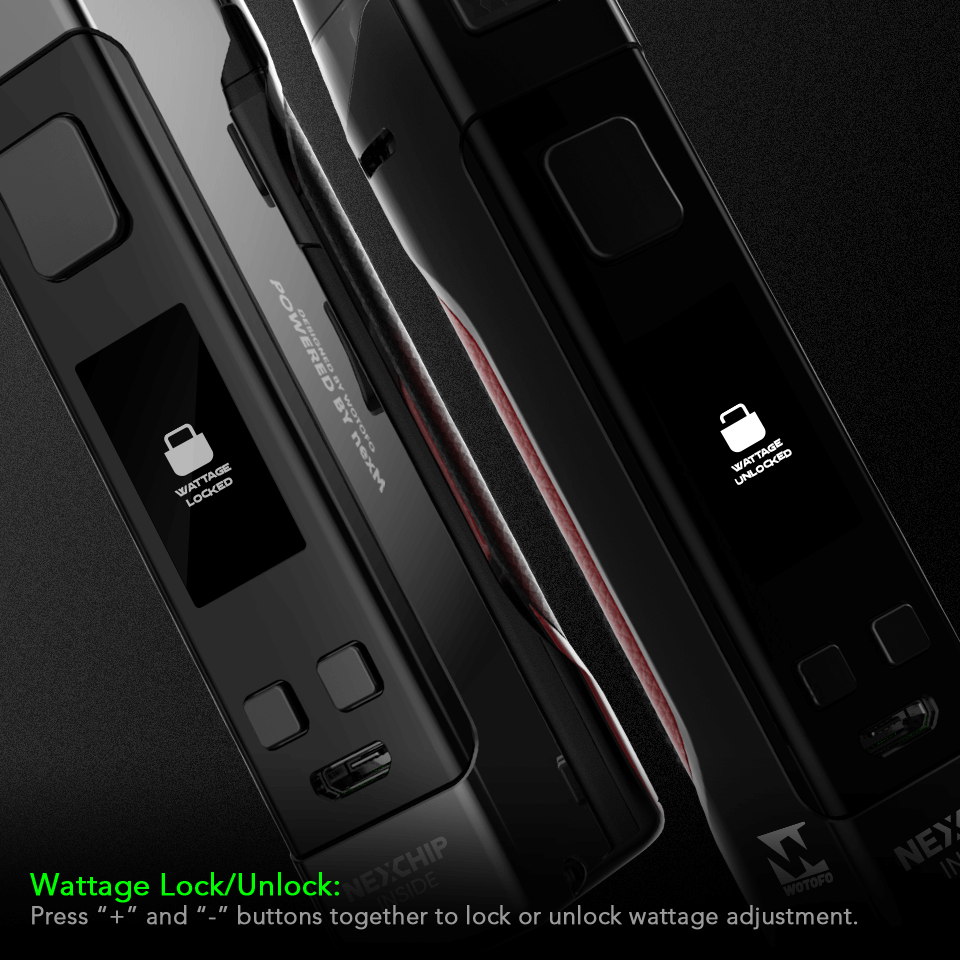 With this kit, you will be able to adjust the power delivered between 5 and 80W thanks to the two variation buttons located under the screen. With the Puff mode, the Manik kit also offers the Puff mode which counts the number of puffs taken.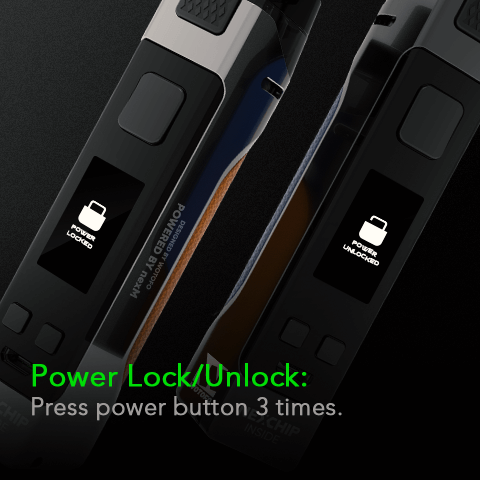 You will also be able to lock the screen for more security by pressing the two variation buttons three times simultaneously.

The Manik kit works with a cartridge that contains a 4.5ml reservoir. This can be easily filled from the top by removing the silicone cap.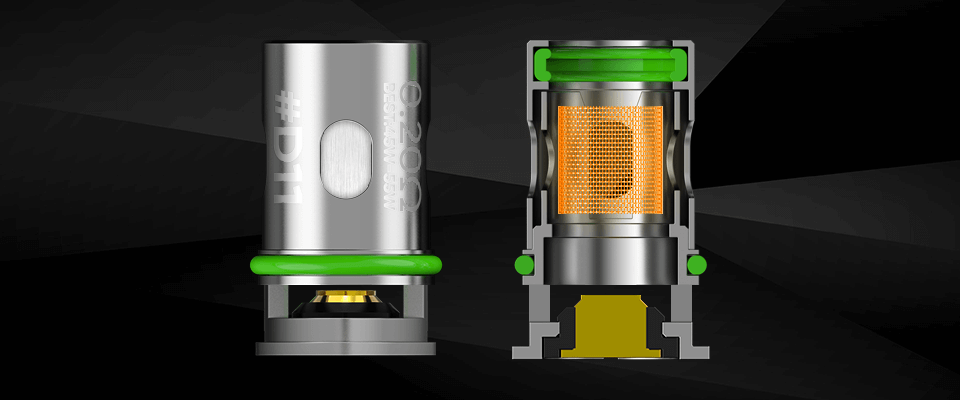 This cartridge is delivered with two resistors. Between the D15 Clapton Mesh 0.2ohm (35-40W) and the D14 A1 Conical Mesh 0.2ohm (45-55W), each vaporizer will be able to benefit from an exquisite vapor that will bring out the flavors of your favorite liquids. For more choice, this cartridge is also compatible with the D11 Mesh 0.2ohm (45-55W) and D13 A1 nexMesh 0.2ohm (37-43W).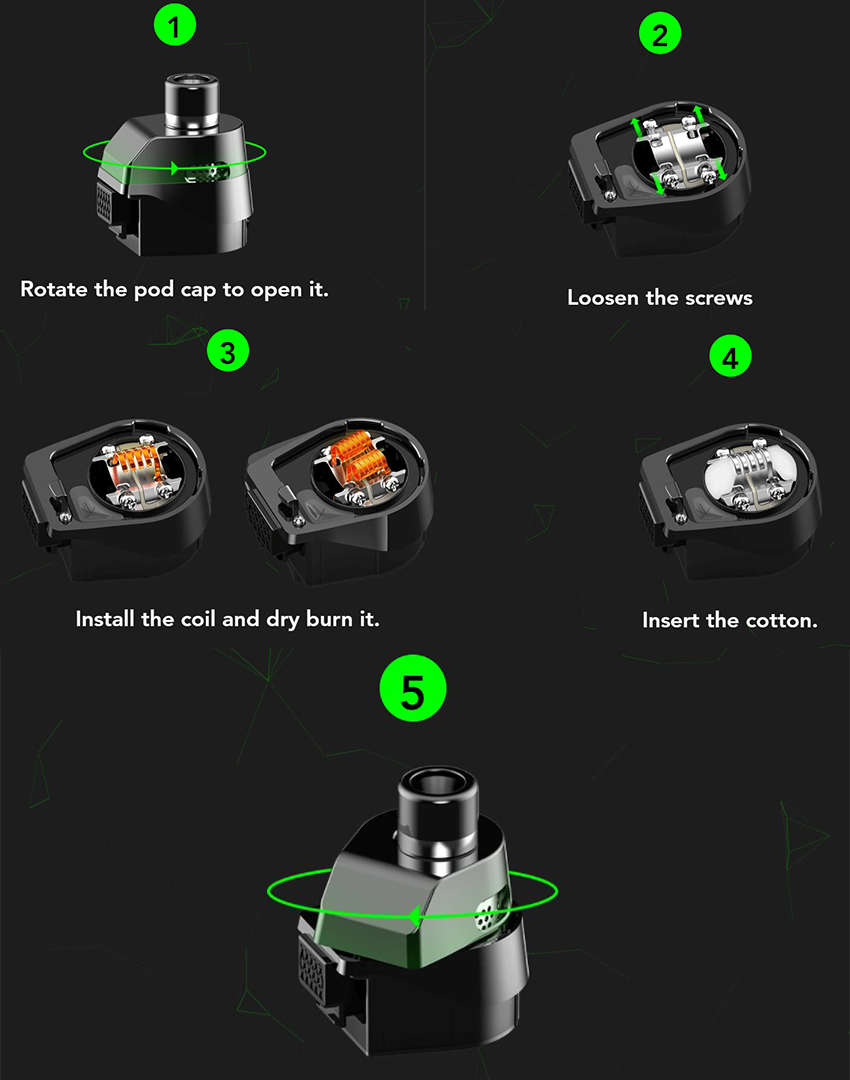 Reconstructible enthusiasts will also be able to insert an RBA tray.
Features
Dimensions: 126 x 33 x 27mm
Materials: zinc alloy / imitation leather / Nanotech
Weight: 115g
Battery: 1 battery 18650 (not included)
Power range: 5-80W
Voltage range: 0.5-4.2V
Operating Modes : VW / Puff
Customizable 0.96″ TFT screen
Capacity : 4.5ml
Filling from the top
Coils supplied : D15 Clapton Mesh 0.2ohm (35-40W) / D14 A1 Conical Mesh 0.2ohm (45-55W)
Coils compatible : D11 Mesh 0.2ohm (45-55W) / D13 A1 nexMesh 0.2ohm (37-43W)
Load current 5V/1.5A
Complete set of electronic protections
Possibility to lock the screen
Charging via micro-USB cable
Content
1 x mod Manik Pod
1 x 4.5ml cartridge
1 x D15 Clapton Mesh 0.2ohm coil (pre-installed)
1 x D14 Conical Mesh 0.2ohm coil
1 x micro-USB cable
1 x user manual
Data sheet
| | |
| --- | --- |
| Device type | Kits & Packs, Pods |
| Kits | Medium |
| Kit type | Pod kits |
| External battery type | 1 battery |
| Battery Type | 18650 (not included) |
| Micro USB | Charging only |
| Maximum output | 80W |
| Draw | DTL |
| Adjustable airflow | No |
| Capacity (ml) | 4,5 ml |
| Refill | Top |
| Drip tip type | Others |
| Connector | Others |
| Electronic protections | Yes |
| Coils | Less than 0.5 ohm |